This is the working title for our upcoming book on driving positive change: 
Forging Positive Chains: Navigating the Path of Positive Business Transformation
The book comes from a journey that took almost 8 years, identifying the root causes of siloization and employee alienation, leading up to the broken human systems we seein' today. The book aims to inspire leaders to build a culture where employees can fully blossom and enjoy working together in a meaningful, rewarding, exciting, and fun manner. Not just because it is respectful to the people in their charge but because it is the most profitable way of running a business in the 21st century. The question remaining is: Where do the proceeds go? What is fair?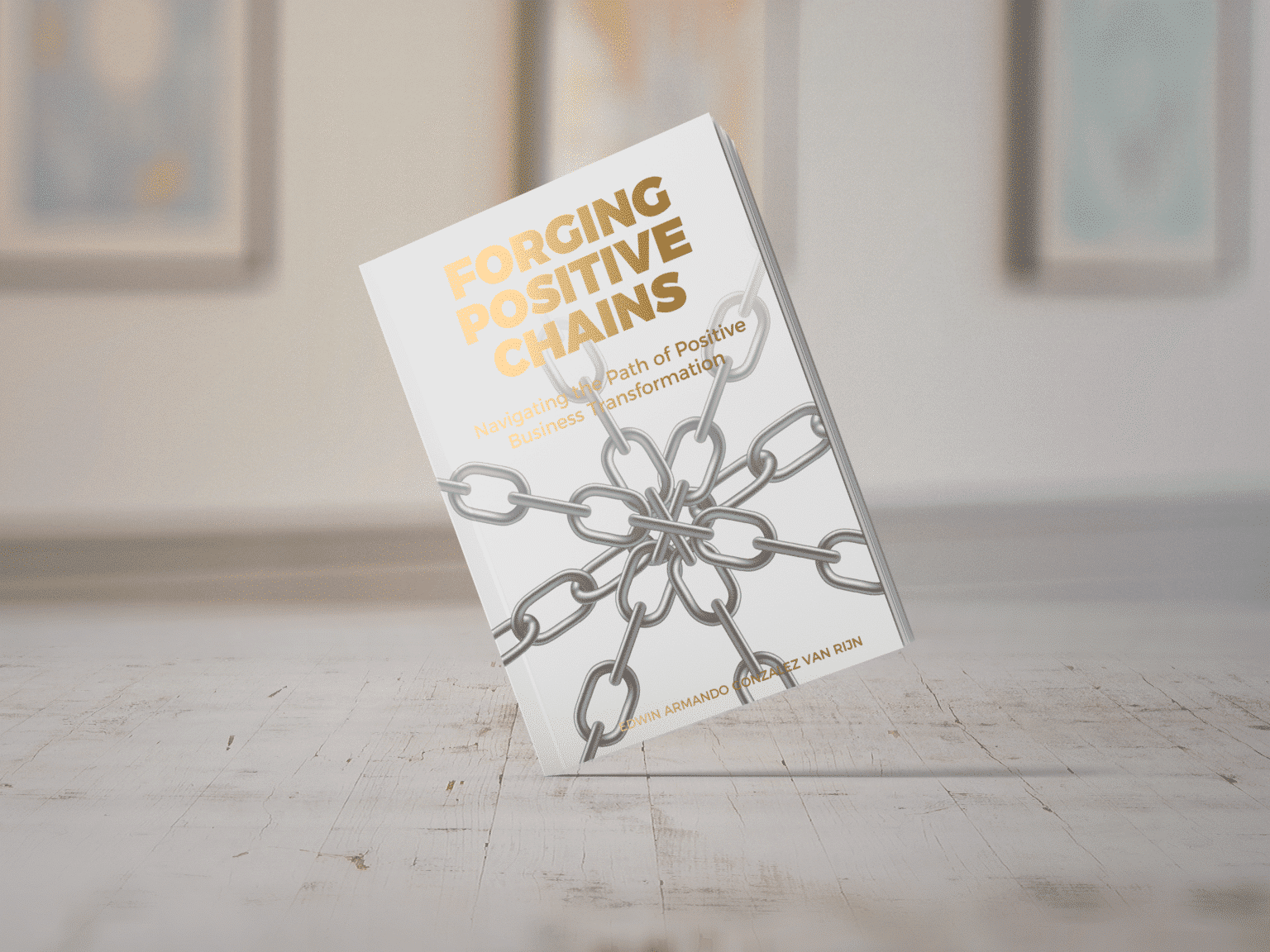 Just a few quick notes on the underlying conditions for the book:
Command and control structure
Management instills fear
Emphasis on productivity
Maximize continuity
Driven by consistency
Fear and anxiety
Complicated conditions
Competition between the silos
Hubris
Fixed planning
Predictability
Shackles and handcuffs
Obedience
Involuntarily
Restrained
Blinded
Muzzled
Disengagement
Causes of failure
Eliminating problems
Doing things right
Division of labor
High productivity
Top-down oversight
Risk-averse
Forcing rules and regulations
Whole system design
Leadership inspires hope
Emphasis on participation
Maximize creativity
Driven by novelty
Excitement and joy
Complex conditions
Collaboration across the silos
Humbleness
Possible scenarios
Change-ready
Connected
Participation
Eagerness
Strong desire
Diversity of thought
Speak out freely
Highly engaged
Causes of success
Exploring possibilities
Doing the right things
Fusion of strengths
High-performance
Self-organizing
Open to experimentation
Forging relationships
Doing Left versus Doing Right
Similar to negative chains, 'doing left' is the opposite of doing right. Just consider these expressions:
Too many things were left unchecked.
Despite the data, the process was left unchanged.
We should have dealt with it; It was left untouched for too long.
Sorry, those were some of the things left to do.
This was left in the balance as we could not agree on how to proceed.
Doing things left is ignoring what should be done, facing up to reality, and forsaking the opportunity to do the right things.
Negative versus Positive VUCA
VUCA is an acronym introduced by the U. S. Army War College in the early 1990s to describe the world we entered when the Cold War ended, which was volatile, uncertain, complex, and ambiguous. The term is now used to describe the contemporary context in which we live and work.
Bob Johansen, distinguished fellow at the Institute for the Future and author of Leaders Make the Future: Ten New Leadership Skills for an Uncertain World, proposes embracing a VUCA of vision, understanding, clarity, and agility—the opposite of the VUCA model. These four skills and abilities are a leader's antidote to a VUCA environment.
Again, like the negative and positive chains, we can come prepared and see things positively, with hope, joy, excitement, and fun. And yes, we know Positive Chains™ is pronounced as Positive Change.